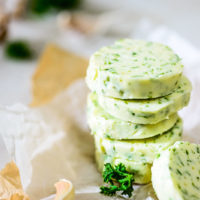 Benihana Garlic Butter Recipe
For those of you who haven't been to, or heard of Benihana yet, it is one of the pioneering teppanyaki restaurants in America.
Benihana has become known for it's (used to be) unique teppanyaki cooking style. Teppanyaki cooking refers to the cooking style wherein the chefs prepare the food right in front of you with the use of a large griddle situated in the middle of the table.
I guess you could consider it as somewhat of a bar, but instead of bartenders pouring you drinks and whipping up cocktails before your eyes, you get to see a professional chef give you a nearly theatrical performance where food is being tossed, sliced, mixed, and cooked.
A teppanyaki dining experience is certainly like no other. It's a mix of entertainment and gastronomic wonders that you will surely never forget. Perhaps the only downside to teppanyaki restaurants is that they tend to be hot since the grill is right in front of you. But hey, trust me, you won't even notice the heat once you see the chef go hard on your food.
Ingredients
Butter
Lemon Juice
Soy Sauce
Garlic
Bowl
​Spatula
Container
Instructions
Step 1: Prepare The Materials
The first thing you will need to do is make sure that all of the materials you are using is completely clean and dry. Clean your bowl and spatula first with some dish soap, rinse it thoroughly in water, and dry it completely with a clean wash cloth.

Step 2: Prepare The Ingredients
Once you have cleansed all your materials, it's now time to prepare the ingredients.

For easy mixing, try to let your butter soften first by leaving it at room temperature for about 15 up to 30 minutes.

As you let your butter get softened, you should start squeezing your lemons and chopping your garlic cloves into tiny bits and pieces. That is unless you prefer to have large chunks of garlic in your butter.​

Step 3: Mix It Up
After preparing your ingredients and materials, what you have to do next is mix all the ingredients thoroughly in your bowl using your spatula.

Mix all the ingredients effectively by gently folding the butter towards the center of the bowl repeatedly until you end up with a mix that has an even color.​

Step 4: Store In The Fridge
Once all the ingredients have been mixed thoroughly with the butter all you have to do now is store it in the fridge.

You can also use the garlic butter immediately for cooking bread, meat, vegetables, fish, and poultry.

Your homemade garlic butter will be able to last for 3 weeks in the fridge. For added longevity, you should try storing it in an airtight container.