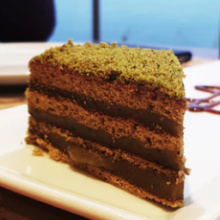 Chocolate Zucchini Cake Recipe
Ingredients
1/2 c. margarine
1/2 c. vegetable oil
1 3/4 c. sugar
2 eggs
1 tsp. vanilla
2 c. shredded zucchini
1/2 c. buttermilk
2 1/2 c. flour
4 tsp. cocoa
1/2 tsp. baking powder
1 tsp. baking soda
1/2 tsp. cinnamon
1/2 tsp. salt
TOPPING:
1/2 c. brown sugar
1/2 c. nuts
1/2 to 1 c. chocolate chips
Instructions
Mix margarine and sugar.
Add eggs and vanilla, then buttermilk and dry ingredients alternately.
Add zucchini. Put in 9 x 13 inch pan.
TOPPING: Sprinkle over top of cake brown sugar and nuts.
Then sprinkle chocolate chips over top of cake.
Bake at 350 degrees for 40 to 45 minutes.